I thought I'd do my part for a friend who is putting together a lecture for the benefit of anyone interested in law, first nations studies, and Alberta Heritage.
Ruth Gorman is the person-of-interest in this lecture.  A book about her work with First Nations has been published:
Behind the Man: John Laurie, Ruth Gorman, and the Indian Vote in Canada
About the Author

Dr. Ruth Gorman, O.C., B.A., LL.B (1914-2002) was a proud lifelong Calgarian. She enjoyed being the editor and publisher of the magazine My Golden West. Throughout her professional life, Dr. Gorman willingly provided volunteer services for Aboriginal issues, the disabled, and others in need. She was honoured with the title of Queen Mother of the Cree and Princess of the Stoney Indian Tribe of Alberta.
Frits Pannekoek is the president of Athabasca University. He has published extensively in the areas of western Canadian, Aboriginal, and Métis history, as well as information and communications studies.
There is a lecture going on at the Royal Alberta Museum. Free and open to the public, the event is targeting law students who are focusing on native issues. Most of the land claims and socioeconomic issues surrounding Canada's first people are hinged on the laws we create in Canada. Hopefully this lecture will educate me and anyone else who attends. I hope you'll join me.
Did I say it's free?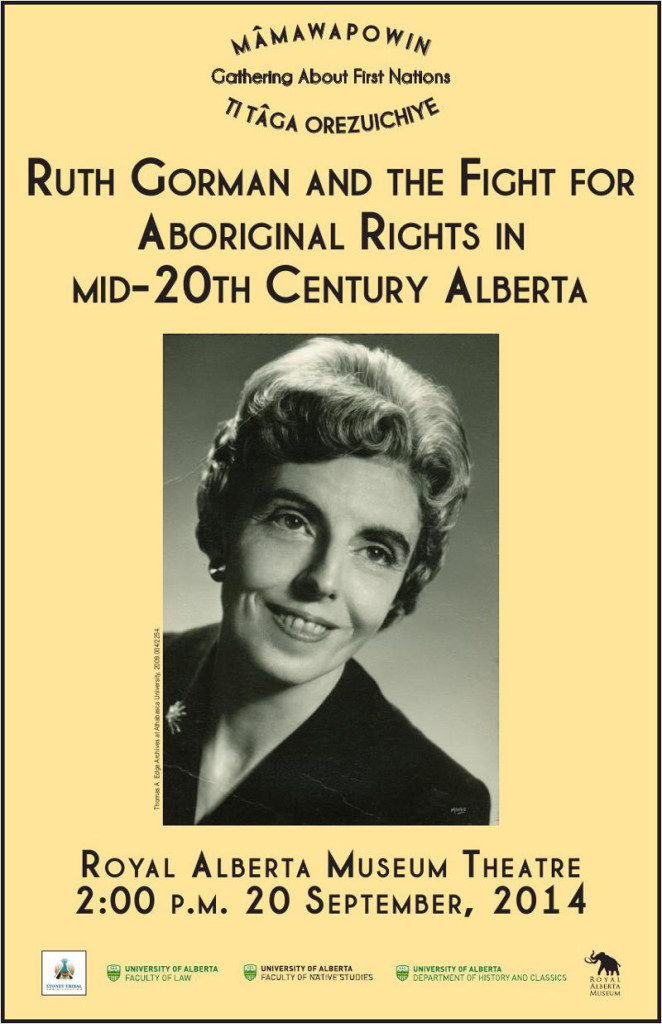 The Book Listing from Open Library
Tweets from Royal Alberta Museum