Killer tools. They're out there waiting for a user to take hold of them and go berserk on a renovation job.  Drills with more torque than the car you drive; Reciprocating saws that dim all the lights in the house when used.
Tools to love
Chisels with beechwood handles made in Japan by ancient Samaria sword makers.  Hammers made from titanium.  Wrenches with mirror-like chrome finish guaranteed…forever.  The kind of tools that are used like a musician plays a violin.  These creatures will never be found in a dollar store and some can't be found in any store.  Some of these elite tools are made only after they are paid for.   Custom-made to the owner's specific requirements.  Happily for most of us, high quality tools can be obtained locally.
Japanese Power Samaria Swords
Makita makes some of the smoothest running power tools – in my opinion.  Anyone who's seem my jobsite or my workshop will think it's the Makita Show.  Most of Makita's tools are made in many other Countries than Japan – Canada is one of them.  However, origin of manufacture is no way to shop for power tools since the parts and assembly can be a multi-national affair.  Shopping by brand name can get you into the same rut.  Now that I've given the disclaimers, if I had to choose only one brand name for my power tools, Makita would be it.  Test drive any of the following for free when I'm working for you.
Makita LXT Lithium Ion cordless impact driver and drill driver.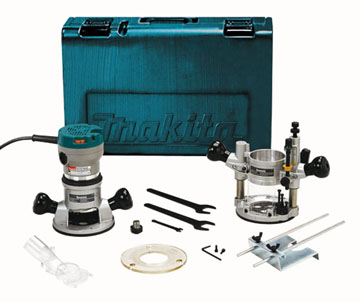 If you want to trade in your Lexus for a Range Rover then Festool is what you should look at.  They are priced like the Range Rover, which is why I don't own any Festools.
Killing Plants with Killer tools. Gardener, Horticulture: How about a hand pruner for the garderners out there.  Felco is the best.  It's why most garden centers stock Felco.  However, if you are looking for a pruning saw Silky seems to be the one Arborist want (Strangely the company is Japanese, again).  I bought my wife a Corona saw – not the beer – and it has been an excellent pull saw for pruning. Corona USA makes gardening tools that most of us can afford and work well.
Chisels: Japanese again? Yup.  Here's a website that stocks several master craftsman tool companies.   http://www.toolsforworkingwood.com/
Electrician: Klien Tools – USA made.  The best Linesman pliers out there are the 9inch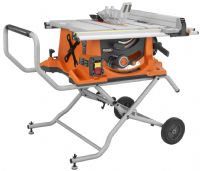 Plumber/Pipefitter:Ridgid Tools. Ridgid has a lot of killer tools.  They are all tuff and I've never been disapointed with any hand tools they make.  There inspection camera is pretty cool.  I own the Ridgid Contractor's table saw.
Chef/Hunter:  While we are talking about sharp cutting tools, I'll give you my killer tool sources for the kitchen and cutting blades.  For kitchen tools, I would show you a Canadian made Grohmann Knife. There are other knives that I regard very highly.  Camillus Knives is one of the oldest knife manufactures in the USA.  They went bankrupt in 2007 Fortunately they were bought and relaunched by another American company.  Here's the new Camillus Knives but I'm no longer impressed by the designs.  I would rather buy a Buck Knife – USA made – or get a knife made in France: Opinel
Automotive Mechanic: Snapon
Electronics Tech: Fluke Testing Tools
Bottom Line
This article could get very big if I was to list every occupations best tool.  I've just given you a sample of some tools that I've needed and or had the privilege to use.  Some of them I've bought, but money is always a factor.  I can't afford every killer tool I see.   If you asked any woodworker to name a one-stop tool store that carried nothing but the best-of-the-best in tools, they'd name Lee Valley.  There is another shop that carries a very good line-up of tools: KMS Tools get into other trades besides woodworking – welding and automotive specifically.  Most of the tools mentioned in this article can be found in either store's e-commerce site.